Ronald Weasley
Ronald Bilius Weasley
Biographical information
Signature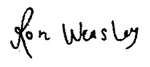 Physical information
Relationship information
Magical characteristics
Affiliation
"I'm the sixth in our family to go to Hogwarts. You could say I got a lot to live up to. Bill and Charlie have already left - Bill was Head Boy and Charlie was captain of Quidditch. Now Percy's a prefect. Fred and George mess around a lot, but they still get really good marks and everyone thinks they're really funny. Everyone expects me to do as well as the others, but if I do, it's no big deal, because they did it first."
- Ron's family and other's expectations[src]
Ronald Bilius[27] "Ron" Weasley (b.1 March, 1980) was an Englishpure-blood[2]wizard, the sixth and youngest son of Arthur and Molly Weasley (nee Prewett). He was also the younger brother of Bill, Charlie, Percy, Fred, George, and the elder brother of Ginny. Ron and his siblings lived at the The Burrow, on the outskirts of Ottery St Catchpole, Devon.
Ron began attending Hogwarts School of Witchcraft and Wizardry in 1991 and was Sorted into Gryffindor House. He soon became close friends with fellow student Harry Potter and later Hermione Granger. Together, they made the Golden trio, they faced many challenges during their adolescence, including keeping the Philosopher's Stone from Professor Quirinus Quirrell, rescuing Ginny from the Basilisk of the Chamber of Secrets, saving Harry's godfather Sirius Black from the Dementors of Azkaban, guiding Harry through the Triwizard Tournament, forming Dumbledore's Army and fighting in numerous battles of the Second Wizarding War: including the Battle of the Department of Mysteries (1996), Battle of the Astronomy Tower (1997), and Battle of the Seven Potters (1997). Ron also became a Gryffindor prefect and a Keeper on the Gryffindor Quidditch team during his fifth year at Hogwarts.
He skipped his last year of school in order to accompany Harry and Hermione on a hunt to destroy all of Lord Voldemort's Horcruxes and fought in the Battle of Hogwarts in 1998, during which he lost his brother Fred, a loss which devastated him and his family , especially George, Fred's twin.
After the war, Ron became an Auror and helped reform and revolutionize the Ministry of Magic.[28] After two years as an Auror, he went to work at Weasleys' Wizard Wheezes with his brother George.[29] He and Hermione eventually married and had two children, Rose and Hugo Granger-Weasley. Ron was also named the godfather of James Sirius Potter, his sister Ginny Weasley's and Harry Potter's eldest child.